Diversity Executives—Let Us Strut Your Stuff!
Thursday, September 17, 2015–Crystal City Marriott Hotel
Get the Recognition & Appreciation You Have Earned!
IT'S ABOUT TIME! Diversity Executive Awards & Recognition 

Dear Colleague: Professionals
Serving as In-House Diversity Officer, Manager & Executive Need More Respect.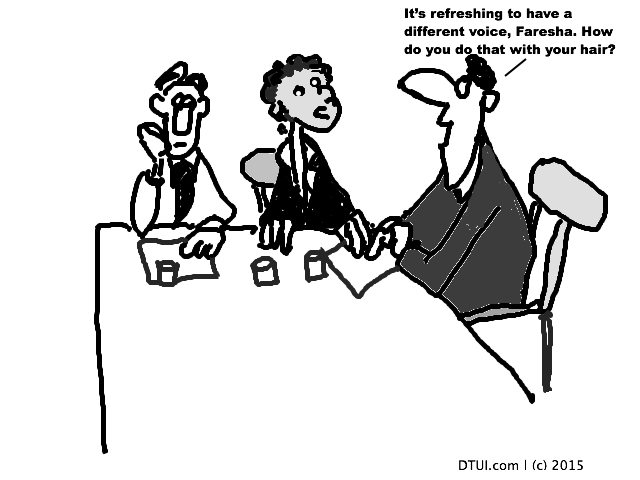 Diversity executives have been supporting the success of organizations for decades and the recent increase in in-house positions for diversity leaders is bringing more recognition to the expertise. Yet, their work, expertise, and level of authority are not commensurate with the privilege and prestige of comparable roles, such as Vice President of Human Resources just to name one example.
The profession has come a long ways, but obstacles that slow progress remain—some due to normal acceptance of any new kid on the block and others due to lack of appreciation and lack of understanding. Consider an observation shared by Wall Street Journal reporter Leslie Kwah in a segment covering the recent increase in C-Suite level diversity officers. She stated that business leaders believe it is politically incorrect to publicly acknowledge the opinion that the diversity executive role is simply a way to get more diversity in the boardroom. 
Her contributions were so well received that it changed the audience's views of what this young woman was bringing to the table. It was a pleasure listening to how proud she felt about her capabilities and her competence.  Far too many diversity leaders spend a lot of time trying to be heard and taken seriously especially as they climb the corporate ladder.
We know what the pay off is when a competent diversity leader is given the support, authority, and resources to fully commit to a serious diversity and inclusion effort. The well-tested and consistent results of increased employee engagement and retention are impressive. The 6-7% overall business performance over less inclusive competitor organizations demonstrates the ROI of giving the expertise time and resources.
We want and need to see more successful diversity leaders. One way to do that is to recognize that their talent is valuable and to celebrate their success in a public way. Let's hear about the best practices that work.

The Diversity Officer Magazine Diversity Executive Award recognizes the efforts of leaders in the United States and Canada. Designed to honor diversity executives for contributions that model effective cultural diversity leadership, the award recognizes innovative activities, programs and initiatives that go beyond best practice approaches.
The award ceremony will be held on May 6, 2015 in Downtown San Diego, California (Hotel-Meeting room TBD) 
Who is Eligible to Apply for the Awards Program?
Honoring diversity professionals is also a way to honor the profession as a whole. It makes a serious statement that the profession has arrived and needs recognition for the value it brings to the table.
Diversity executives enjoying at least three years in a leadership role are eligible to submit an application for Diversity Executive Award considerations.
What Does the Awards Program Offer?
Here is what the award program can offer professionals: 
National recognition for success as a 

professional

Role modeling for peers

Opportunities to reflect on personal 

achievements

Promote the integrity of the profession

Enhance one's professional resume

Provide a sense of giving back to the community

Offers a trophy to display achievement
There are 4 award categories:
Certified Diversity Professional

Diversity Executive Pioneer

Early Career Diversity Professional

Government & Defense Diversity Professional
Who Founded This Ceremony?
Diversity Officer Magazine is the organization behind the awards. I am Dr. Billy Vaughn the editor in chief—a certified diversity professional who has trained hundreds of diversity leaders in the United States, Canada, Europe, and Nigeria – Just to name a few countries. My doctoral degree is in cognitive cultural psychology. I have won national awards, written numerous social science journal articles, and have two books to my credit. I also take credit for promoting the term "HEG" or historically excluded group as an alternative to the label "minority" in the interest of promoting inclusive language.
But in my view those take second place to my accomplishments in supporting the development of diversity leaders. In fact, the National Reconnaissance Office diversity team recently gave me credit for assisting them in being recognized as the leader in the intelligence community. I am as serious about supporting this award as I am about making diversity executives successful.
I have had the privilege of training professionals from all sectors and levels of organizations. I have trained neophytes to the profession who have been promoted to a newly developed diversity leadership role after success in other roles in the organizations (e.g., sales). Professionals successful in diversity training have also completed the training to augment their skills for taking on a leadership role. I have been honored with training seasoned diversity leaders of Fortune 100 companies.
The work offered me the privilege of training professionals across sectors, such as business, education, non-profits, the military, and government. Beyond the training, graduates share a commitment to the profession as demonstrated by their success.
I am successful in training them because I know a lot about what the participants need and I am passionate and relentless in delivering it to them. I also know a thing or two about how to transform organizations into inclusive, engaged and aligned enterprises. One of several consistent testimonials from participants is that I am exceptional in the ability to identify their needs quickly and readily offer a personalized solution. These are some of the reasons I enjoy very high post training evaluations. The seasoned professionals and the neophytes learn and take away valuable resources they can put into use as soon as they get back to their office.
After considerable discussion, I have been able to convince the magazine's board that offering the diversity executive award promises to meet our mission—Promoting the diversity executive profession. Together with the Diversity Leadership Academy, we are taking our efforts to the next level. 
Past Honorees (List of Recent)
The 2015 Honorees will join a prestigious group past recipients: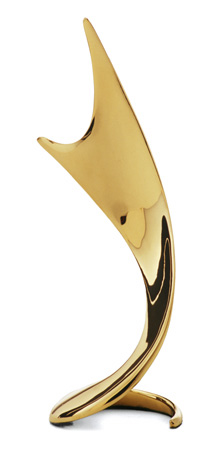 Debra Carvalho CDP – Goodwill Industries
Chere Nabor CDP – Chief Diversity Officer W.W. Grainger
Michael Eatman MA CDP—Director of Diversity & Community Life, University                                                      
Amy Coyle MA CDP—Diversity Officer, National Reconnaissance Organization (Retired)
Francine Small, CDP—VP Diversity & Inclusion, Cook Medical Group 
Shirley Raguindin, CDP—Diversity Officer, Air National Guard 
Stacy Burrell, CDP—National Reconnaissance Organization Diversity Office 
David Belton, CDP—National Reconnaissance Organization Diversity Office Diversity Office   
Terrence Snelling, CDP—National Reconnaissance Organization Diversity Office Diversity Office
Review Panel (2015)
David Belton, CDP – National Reconnaissance Organization
Michael Eatman MA CDP—Director of Diversity & Community Life, University School of Nashville
Bobbie Sweat CDP—Diversity Manager, AT&T
Francine Small CDP—Vice President of Diversity & Inclusion, Cook Medical Inc.
Carla Grantham CDP—Diversity Recruiter, United States Coast Guard
Billy Vaughn, PhD CDP—Chair & Diversity Officer Magazine Editor 
Program Details
The Diversity Executive Awards Program is designed to honor outstanding contributions and reward professional excellence in the diversity leadership role. If you are an in-house diversity manager or executive, you are invited to enter this year's competition by submitting information about how your leadership has had an impact in the profession. This can be the result of work at one or more organizations.
Special consideration is given to professionals whose path to success can serve as a model for others in the field. The Diversity Executive Awards Selection Committee selects the honorees based on the
following criteria:
A

n 

out

s

t

a

nd

i

ng accomplishment th

a

t 

ex

p

e

rt

s 

or p

ee

r

s 

i

n 

th

e 

diversity 

leadership 

field would 

a

gr

ee 

d

ese

r

ves 

s

p

ecial 

r

eco

gn

i

t

i

on.

Si

gn

ifica

nt 

t

ec

hn

ical 

or professional

expertise that

i

mp

ac

ts th

e 

diversity 

leadership profession.

Or

i

g

i

n

ali

t

y 

or inventiveness th

a

t 

clea

r

ly 

i

dent

ifies 

your 

expertise for 

c

r

ea

t

i

ng 

a

n 

i

nno

va

t

ive

program, 

enhance mentor solution

 to a significant

 diversity 

and inclusion

iss

u

e 

or 

prob

l

em.

Out

s

t

a

nd

i

ng 

leadership 

a

nd 

co

ord

i

n

a

t

i

on 

o

f 

effec

t

ive 

programs 

and activities that lead to impressive results.

The development of a program that produced significant results above and beyond using diversity best practices alone.

Practices based on 

meeting key ben

c

hm

a

r

ks 

a

nd schedules th

a

t 

oth

e

r

wise 

would 

h

av

e 

been

difficult to

complete.

Improved progra

m, 

service

 and tools to promote program quality 

and organizational engagement that significantly increase diversity and inclusion program buy-in. 

Effective 

a

nd 

i

nno

va

t

ive 

ut

ili

z

a

t

i

on 

o

f

diversity 

and inclusion

communication strategies 

to inform and onboard the organization's members

.
The use of metrics to measure the results of diversity program implementation.
NOTE: It is unlikely that any one program or activate will satisfy all of the criteria. Each applicant is expected to attempt to satisfy the full list of criteria only to the extent possible. It is quite possible for one program or activity that addresses one area in a superior way can sufficient to receive an award. Quality is more important that quantity.
Your application serves as the sole basis for the evaluation and judging by the Diversity Executive Awards Selection Committee.
Award Scheduling Information
Nomination Deadline: June 8, 2015 Please complete the online application form and submit not later than midnight.
July 13, 2015 Award recipients selected and notified.
September 17, 2015 Award ceremony  (Crystal City, Virginia). 
Nominations are limited to one per person. Applicants may also nominate themselves. A group or a team may also be nominated. In the event that multiple entries for an individual are submitted, the earliest complete submission will be used.
Please use the form below. There is also a file upload button at the bottom of the form.