Diversity Executive Leadership Academy
Page Contents
Cultural Diversity Professional Certification
Cultural Diversity Courses (General)
Our Mission
DELA provides individuals and organizations worldwide with the competencies and tools to achieve human resource management goals, adapt to changes due to technological innovation,  and remain competitive in the ever-changing, fast-moving, and cultural diversity workplace environments.
Our Vision
Changing demographics in schools, the workplace, military, and communities demand skills needed to navigate cultural differences and leadership that can harness the diversity in the service of productive relationships. Thriving organizations need people with the competence to skillfully navigate, manage, and lead initiatives that promote engagement, retention, and a learning culture to remain competitive. The Diversity Executive Leadership Academy (DELA) aims to empower people and develop next generation organizational leaders to create inclusive environments for people of different cultures. Inclusion competence and expertise are critical for solving problems in modern organizations and societies.
---
The Challenge
The Diversity Training Controversy: There are two major challenges in promoting inclusion: (a) Diversity training stigma and (b) Ambivalence, which leads to resistance. Diversity training is all too often limited in focus. Training that aims to raise awareness and increase sensitivity are most common. The best practice is insufficient alone for individual and organizational change. This is one reason diversity training is poorly understood and attacked.
Alexandra Kalev, a sociologist at the University of Arizona, led a research study of diversity training outcomes based on 31 years of data from 830 mid-size to large organizations in the United States. The findings suggest that diversity training utilized by most of the organizations studied resulted in a decrease in the number of women, black, Asians, and Latinos in management rather than increasing their leadership presence. Billy Vaughn, PhD CDP noted the flaws in the study, such as expecting a single course to lead to change in an organization's culture of exclusion.
Diversity and inclusion work is controversial. That is one reason that diversity training and equal opportunity programs have been attacked. Many view any effort to increase understanding about different cultural groups and implement equality policies as institutionalizing unfairness. These views circumvent the diversity efforts through various types of resistance. The diversity leader must learn to effectively manage resistance while onboarding the most resistant members of the organization.
Ambivalence: Inclusive competence is a result of personal efforts and training that develops the competence to successfully navigate cultural differences. Each of us is more or less inclusive depending on how much personal work we have done. The more inclusion among people in an organization, the more inclusive it is as a whole. DELA describes Inclusive Competence as developing along a set of stages: Conventional, Defensive, Ambivalent, Egalitarian, & Inclusive. Research indicates that most of us are in the Ambivalent stage.
A person is in the Ambivalent stage when she or he espouses open and tolerant views of different groups without the necessary knowledge and skills to behave accordingly. An example is someone who says women and men are equal, but women should be excluded from military service because they are not physically equipped for the occupation. One result of the prevalence of Ambivalence is that most of us think everyone else needs diversity training, but not ourselves. The  Implicit Bias Test and unconscious bias training are popular because they highlight our hidden biases contrary to what we believe about our attitudes and behaviors.
Diversity initiatives, including diversity training, tend to intimidate white males. Research by Dover et al. (2016) indicates that even white males who view themselves as liberal tend to hold unconscious biases towards diversity initiatives because they are against policies that give one group an "unfair" advantage over others. On the other hand, too many trainers assume that white males need to get over their sense of unfairness and that the training needs to be mandatory to help them deal with their "privilege". This set of assumptions lead to poor outcomes and wasted resources.
High impact cultural diversity training requires balancing different cultural perspectives to find the common ground needed to get everyone to make the shift towards fully embracing inclusion. DELA relies on a cultural competence training framework to this end.
---
The DELA Response
Most of the available diversity best practices do not address the full range of inclusion competence needed to fully create an organization in which everyone feels included. As a result, organizations suffer from inclusion competence gaps and the leadership needed to address them. The DELA training framework focuses on developing the "whole inclusion leader" to address the range of challenges needed to effectively promote change. A Conference Board committee made of diversity executives and professionals developed a list of competency areas for the field.  The DELA curriculum is based on those competency area and what the leadership has learned about professional needs from the hundreds of participants that have matriculated from the certification programs.
---
Credentials, Educational Model, & Training Formats
Each diversity certification program is different. Let's start with the credentials. What's the difference between the CDP, CCDP, CDT, and CDE? That is a good question. The short answer is the institution the credentials are awarded by and the focus of the training. The CDP tends to generally focus on developing managing diversity while the CDT emphasizes training and facilitation skills. DELA makes a further distinction by offering the CDP, CDT, and CDE.
The CDE represents the most comprehensive training and ideal for the individual directly reporting to the leader of an organization. Some CDE credentialing organizations require successfully passing a test. DELA credentials are based on the DTUI cultural competence development model, which encompasses awareness, attitude, knowledge, and skills. Guess which one of these professional development components does requiring passing a test limits expertise to? Cultural diversity experts need the range of skills to successfully lead the complexity of cultural differences in modern organizations. If you have completed an objective assessment with results indicating that you have mastered all four of the competency areas, then a test may suffice to receive certification.
The CDP is especially relevant to those with a cultural diversity role positioned in the human resource, training, or compliance department. While much of what is learned applies to the CDE role, the individual typically doesn't have the authority to fully realize what they learn in the training. They understand the full range of an organization's diversity and inclusion needs, which makes them a valuable asset. One CDP graduate shared that he received his current position because the diversity officer appreciated his credentials and experience applying what he had learned. Yet, the diversity officer is not certified. Completing the required CDP courses along with others is part of the CDE training.
The CDT™ is for the individual who wants to stand out as a cultural diversity trainer, which is unique from other types of training due to the resistance and volatile topics. Participants learn how to create high impact learning environments, keep participants engaged even when they go deep into cultural diversity discussions, and courageously and successful facilitate "hot diversity topics". Completing the required CDP and CDT courses along with others is part of the CDE training.
Which training is ideal for your? This not easy to decide without asking questions. Let us answer all of your questions as we have done for countless others. We want you to find the best program and training that suits your needs. We do not hard sell you as our services speak for themselves along with our record of success. Sometimes it turns out that a person is more interested in the credentials to boost confidence or offer credibility. We tend to recommend other programs to meet that individual's needs because it does not fit our adult learning training model. If you are serious about getting to the next level and want to receive an education, along with credentials, that have helped others succeed, we want you to give us an opportunity to support your progress.
Classroom
Online
Video/CD
Blended(Classroom & Online)
---
The Curriculum
Diversity leadership professionals are best positioned to help organizations meet modern challenges. Unfortunately too many are ill-equipped to take full advantage of their position due to both institutional barriers and limited, if any professional training. First, the importance of diversity leadership and valuing diversity leadership competence needs to be recognized.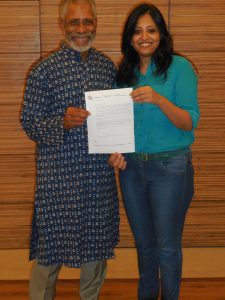 Providing the executive with the expertise needed to earn a seat at the leadership table increases recognition, adds value, and promises to drive bottom line results. TheDiversity Executive Leadership Academy (DELA) is designed and developed to provide that expertise.
The DELA provides the competencies needed to achieve high impact organizational inclusion results for the professional with a leadership role in diversity. The focus on developing organizational leadership and development skills makes the academy unique. Professionals can earn the Cultural Diversity & Inclusion Professional (CDP), the Cultural Diversity & Inclusion Trainer(CDT) or Cultural Diversity & Inclusion Executive (CDE) credentials. The CDE includes CDP, CDT™, and a few additional courses.
What Does the CDE Training Include?
The CDE requires completion of a total of five courses. The full list of courses includes:
The program currently offers several courses.
Cultural Diversity & Inclusion Professional (CDP)™ Program (DELA 100 & DELA 200 OR 300)*
Diversity Training Design & Development (DELA 200)
Strategic Planning & Managing Organizational Change (DELA 300)
Facilitation Skills (CDT): On-boarding, Training, Coaching (DELA 400)* [

This credential will require DELA 200 as an additional course to complete the CDT™ starting January 1, 2017.

]
Diversity Initiative Project Management (DELA 500)
Organizational Inclusion Assessment (DELA 600)*
High Impact Diversity Best Practices (DELA 700)
* Participant may elect to receive the CDP and/or CDT credentials before completion of the full CDE program. It requires requesting the designation after completing the necessary coursework as described above.
The courses below will be added in 2017
Federal EEO & Compliance for Diversity Professionals (DELA TBA)
Creating an Inclusive Organizational Culture (DELA TBA)
High Impact D&I Recruitment & Retention: Beyond Best Practices (DELA TBA)
Diversity Management (DELA TBA)
Executive Cultural Competence Coaching (DELA TBA)
High Impact Engagement & Inclusion (DELA TBA)
** May take a test instead to receive credit.

---
Inclusion & Cultural Diversity Courses (General)
DELA offers these courses to meet organizations' inclusion training needs. Contact us for more information.
Cultural Diversity Training
Cultural Competence for Recognizing, Surviving & Avoiding Cultural Collisions:

Unconscious Bias Training

They Just Don't Get It!: Managing & Working in a Cross Generation Workplace
That's Not What She Meant: Gender Differences, Teamwork, Productivity
Things Have Really Changed!: Sexual Orientation and Gender Identity Without Boundaries in the Workplace
Are Your Employees Engaged, Or Just Going Through the Motions?
Show a Little Respect for Me!: Conflict Resolution/Mediation Skills
Because I'm the Boss!: Mandatory Abuse Training
Beyond Staying Out of the Headlines: EEO, Compliance, and Cultural EQ
Is There a Place for Me?: EEO & Reasonable Accommodation
Managing Workplace Diversity
Ready, Set, Go!: Managing Diverse Teams
How Can I Learn Everything There is to Know About Each Group?: Inclusive Diversity Management
Stop Throwing Diversity Best Practices at the Problem: Strategic Diversity & Inclusion
Platinum Rule Diversity Management: Managing Diversity
Are You an Ally?: Inclusive LGBT Diversity Management
Diversity Executive Leadership Certification (Level 1)
Diversity Executive Leadership Certification (Level 2)
Training/Instructional Design
Training Design & Development: Tailor-Made Training
Training-of-Trainers
Inclusion Competence Training Solutions

Inclusion Competence

:

Awareness

(e.g., Is it Something That I Said – Participants learn why diversity benefits them and the organization.

Inclusion Competence

:

Attitude

(e.g., 

I'm Not Prejudice. Some of My Best Friends Are

. . . – Participants learn how values and beliefs create barriers for inclusion)

Inclusion Competence

:

Knowledge

(e.g., Please Forgive Me, If This Doesn't Come Out Right – Participants learn about cultural differences in values and beliefs as they relate to productivity, teamwork, work expectations, compensation, performance, etc.).

Inclusion Competence

:

Skills

(e.g., 

Please Forgive Me, If This Doesn't Come Out Right

 

– Participants learn about cultural differences in values and beliefs as they relate to productivity, teamwork, work expectations, compensation, performance, etc.)

Organizational Inclusion

: Promoting Workplace Collegiality & Civility
Executive Inclusion Competence Coaching
Online
Managing Workplace Diversity
Certified Diversity Professional (DELA 100)
Certified Diversity Professional (DELA 200 OR 300)
High Impact Strategic Diversity & Inclusion Initiative Design & Development (DELA 300)
High Impact Diversity Training Design & Development (DELA 200)
VCD/DVD/Streaming
What is cultural competence?
Offered in Partnership with SunShine Learning
Ouch! That Stereotype Hurts
Ouch! Your Silence Hurts
Inclusion Insights: Stereotypes, Lazy Brains, & Unintentional Intolerance
The Uh-Oh Syndrome: From Tolerance to Inclusion
SMILE! Customer Service
Gateways to Inclusion
Anyone Can Be An Ally
---
Faculty & Admin
Billy Vaughn, PhD CDP (San Francisco/DC

,

Director)
Carla Grantham (DC

,

Training & Facilitation)
Gerald Harris, MA (San Francisco

,

Strategic planning)
Angela Davis CDP (

Durham, NC

,

Training & Facilitation)

Rich Russo CDP (

San Francisco

, LGBT Training & Facilitation)
William Makell (

Virginia

, Organizational Consulting & Sexual Assault Training)
We have

more than 50 active Certified Diversity Professional program graduates

 included in our trainer pool and available for projects (Located across the United States).
Admin
Thais Miller, MA (Head of Administration, San Francisco)
FAQs
What is the Cultural Diversity & Inclusion Executive Certification (CDE) credential?
The CDE is designed and developed for individuals serving in diversity leadership roles within an organization. The individual typically reports directly to the head of the organization, such as the CEO or president. Her or his range of potential influence within the organization is considerable compared to a diversity manager or someone with diversity and inclusion (D&I) expertise reporting to a middle manager, such as the human resource manager.
What is the Difference Between the CDE and Diversity Professional Certification (CDP)?
The CDP is designated for those who are either consultants or in-house professionals with D&I responsibilities, but less potential influence than the CDE. A diversity manager, multicultural resource specialist, human resource manager, or EEO/compliance advisor would likely find the CDP most suitable.
What is the Difference Between the CDP and (CDT)?
The certified diversity trainer is designated for those who are interested in diversity training competence. Whereas the CDP emphasizes designing and developing diversity education programs, the (CDT) is the designation for professionals that will primarily serve in the training role. The training includes training design and development (DELA 200) as well as facilitation skills courses (DELA 400). Emphasis in the training is on designing high impact training and facilitating emotionally charged topics.
Who Can Benefit from the CDE Training?
Diversity management and leadership is filled with landmines. In addition, far too many professionals being placed in the positions with little, if any, training or credentials. The result is that most of those on the front lines of D&I in organizations are ill equipped to take the lead or manage cultural collisions. The certification programs are designed to provide them with the necessary competency, make them fearless, increase their credibility.
Given the complexity of the work, anyone in a D&I leadership role can benefit from the training. Examples of the titles most closely aligned with the credentials include Vice President of Diversity and Chief Diversity Officer. The title is less important than the role and responsibilities. A Vice President of Human Resources will benefit from the training if a considerable amount of her or his responsibilities including leading the diversity efforts.
Are Examinations Required?
"Exams" are built into the training to enhance learning rather than test what you have learned. Quizzes are built into the online courses. The classroom course is based on adult learning and guided learning principles. Participants are presented with assessment forms, critical thinking exercises, and group work to increase learning of the course content.
You can choose to "test out" of a course, which means that you take an exam instead of the course. This option is best suited for those who are self learners, familiar with the DTUI framework, and comfortable with examinations.
How Does the Diversity Executive Leadership Academy's CDE Training Compare with Alternative Programs?
Diversity professionals seldom have the level of necessary influence in organizations to effect change even when well trained and prepared. This reality means that most in-house diversity resource professionals need to earn and request the necessary authority.  DELA credential programs are designed to provide diversity professionals with the competency and approach to the work that make them outstanding. We train them in areas such as on-boarding the leadership, designing and developing high impact diversity initiatives, and capturing the hearts and minds of even the most resistant to D&I.
Alternative credentialing programs exist. This provides you with choices. Why choose our CDE program? First and foremost, the CDP credentialing program enjoys a time tested and laudable reputation (See Selecting a Diversity Professional Credentialing Program). The CDE is the next generation of diversity leadership competencies based on what we have learned from participants since our CDP was first offered in 1998 and expert understanding in the changing needs of the profession.
We go beyond providing a smorgasbord of diversity best practices. One reason is that there is considerable evidence that much more is required to effect change—which is necessary to increase inclusion. In other words, most alternative programs focus mostly on the "D" in D&I instead of the "I". The DELA CDE provides the leadership, and high impact D&I initiative design, development and implementation savvy.
How Much Time Will It Take to Complete the Program?
The following is the time frame for each course.**
It can take three to six months to complete the program depending on classroom course schedule, individual time management practices in completing the online program components, and travel flexibility.
** Some classroom format courses may require completion of 1 – 2 hours of online work prior to class.
** Not available online due to the focus on developing facilitation skills.
How Much Does the Certification Program Cost?
Qualify for a Scholarship? Click on this link DOM – DELA Scholarship Program to learn more.
Pricing for Blended Course Format Program
REGISTRATION

60+ Days

31-59 Days

< 30 Days

DELA

100
Classroom
$997.50
$1,397.50
$1,745.00

DELA

200
Online
$995.00
$1,295.00
$1,495.00

DELA

300

Classroom
$997.50
$1,397.50
$1,745.00

DELA

400

Classroom
$1,995.00
$2,795.00
$3,490.00

DELA

500

Online
$995.00
$1,295.00
$1,495.00

DELA

600

Online
$995.00
$1,295.00
$1,495.00

PACKAGE

$6,975.00

$9,475.00

$11,465.00
The earlier you register before the start date, the cheaper  registration cost.
Pricing for Online Course Format
You may option to take all courses online. The DELA 400 course is replaced by one of the electives mentioned above.
REGISTRATION

60+ Days

31-59 Days

< 30 Days

DELA

100
Online
$995.00
$1,295.00
$1,495.00

DELA

200
Online
$995.00
$1,295.00
$1,495.00

DELA

300

Online
$995.00
$1,295.00
$1,495.00

DELA

TBD

Online
$995.00
$1,295.00
$1,495.00

DELA

500

Online
$995.00
$1,295.00
$1,495.00

DELA

600

Online
$995.00
$1,295.00
$1,495.00

PACKAGE

$5,970.00

$7,70.00

$8.970.00
Is DELA Accredited?
The Diversity Executive Leadership Academy is a free-standing corporate university dedicated to training cultural competence, human resource management, collegiality, and civility. Have you heard of Toyota University? Well, Toyota is one of several Fortune 500 companies that has set up an in-house resource to offer the courses most suitable for enterprise purposes and to save on tuition costs. DELA similarly serves as a corporate-style university with diversity expertise education as its focus. Our clients are external, rather than intern to our organization. It is the university wing of DTUI.com.
Contact us for more information.