What is the Diversity Certification?
Diversity certification is training that leads to the credentialing of professionals to serve in executive level diversity and inclusion leadership roles.
Why is Diversity Certification Important?
The short video below answers this question.
What is the DTUI Diversity Certification Program?
As someone committed to this work, you know how difficult it is to receive the credit you deserve as a chief diversity officer, diversity manager, or diversity champion. The lack of organizational commitment is difficult enough, but to assume that you lack credibility based on your role is disheartening at best. We know that you deserve a place on the leadership team helping leaders consider cultural diversity every step of the way. But too many leaders just don't get it.
Credentials can offer you both the status and the competence to get that seat. If you've ever felt disappointed with the results of a diversity seminar or diversity conference because it fell short of meeting your expectations or needs, you're not alone. We know that it does not have to be that way for participants in our program.
A program that offers you what you need to know and do to get real results that impact your organization's bottom is what you deserve. The DTUI program immerses you in the art of designing, developing, and leading high impact cultural diversity initiatives. You graduate with know-how, savvy, and a hot, authentic toolkit ready to put in action as soon as you get back to the office – And YOU GET CREDENTIALS AS ADDED VALUE.
Accredited Diversity Certification
Diversity certification is relatively new and is still in its infancy programmatically. There are several programs to choose from when seeking diversity certification credentials. Should you seek credentials from an accredited institution? On the answer appears obvious. If it is an accredited institution, then it must have met some minimum standards for quality. Right? While that is generally true for academic institutions overall, the assumption is that each academic program is qualitatively the same. If that was true, academic program approval, such as the American Psychological Association (for psychology programs) would be unnecessary.
In reality, the quality of the program today is reflected in what past customers have to say about their experience. Take into consideration (a) program longevity (How long has it been in existence), (b) testimonials, (c) reviews and (d) how much the program is being talked about in the media. A combination of these factors will lead you to the right choice.
DIVERSITY CERTIFICATION SEMINAR CALENDAR
Please contact us for the calendar!
Frequent Questions & Answers Found Below
What is a Certified Diversity Professional?
Who can benefit from this program?
What Makes This Program So Special?
What Can We Expect at the Seminar?
Who Are Your Graduates?
Is This a Classroom or Online Training? Who Endorses Your Training Program? "Sounds great! So how much is my investment?" How Do I Register?
What is a Certified Diversity Professional?
Not certain what a diversity professional is. Click Here to learn more.
Become a Certified Diversity Professional
Who can benefit from this program?
Are you a human resource manager in charge of promoting the organization's cultural diversity initiative?

Are you a diversity resource professional in your organization, or aspire to be a diversity leader?

Do you want to produce high impact results with your diversity initiative?

Do you want to develop high impact diversity recruitment and retention programs?

Do you need to know how to align your team and get the leadership aboard?
If you answered yes to any of the above, this certification program is for you. Participants include chief diversity officers, human resource managers, diversity managers, recruitment officers, diversity trainers, organizational development professionals, learning and development professionals, etc.
The DTUI.com diversity professional certification program offers the tools and techniques that make our graduates stand above the competition.
Benefits:
Experiential Learning

Cutting edge tools

Small groups

Practical

Knowledgeable and skillful facilitator

The information you can immediately use

Impact your organization's bottom line

Competitive tuition

Manuals for your toolkit

Administering and scoring the Organizational Inclusion Assessment Toolkit

Learn with other diversity professionals

Free Diversity Trainer & Professional Network membership

No cost telephone coaching whenever you need it.
WANT TO START DIVERSITY CERTIFICATION RIGHT AWAY, THEN CLICK HERE!
Are you stretched and overwhelmed with trying to get your organization to the next level of diversity and inclusion?Maybe you're feeling stuck with your organization's capacity to make more progress –you've tried your best but you're not sure how to do a better job managing the resistance and just plain old lack of interest.You know that your role and responsibilities are an asset to the organization, but you feel alone and unappreciated by the executive level as well as the staff. I know how disappointing this can be! Are you tired of:
Agonizing over coming up with the best strategy, trying to get it done all alone?

Beating yourself up for falling short of on-boarding people in your organization?

Feeling stuck with practices and tools you're unsure about?

*Or just not sure where to start?
Well, You Are Not Alone!
Hi, I'm Billy Vaughn, Ph.D. CDP. I help human resource managers and executives get their organization to the next level, attract the best and the brightest talent, and position their company to be more competitive with my Certified Diversity Professional Seminar. You don't want to spend hours and hours in seminars and classes that don't provide state-of-the-art strategies and tools you need to get to the next level. That's why I created The High Impact Certified Diversity Professional Secrets of Success Seminar (CDP)
Finally, the HIGH IMPACT Way to Unify Your Organization & Take It to The Next Level—While Getting Your Talents Appreciated!!
The program immerses you in the art of high impact cultural competence education, strategic diversity initiative planning, data-driven decision-making, and identifying bottom line solutions so that you come out with a hot, authentic toolkit and strategy ready to put in action as soon as you get back to the office. You will:
Discover the easy-to-follow strategy to boost your organization's productivity

Identify and retain the best talent

Increase innovation

Learn how to use differences to boost your team's productivity

Learn a proven model for managing resistance to your diversity initiative

Boost your popularity as the in-house and external cultural diversity expert

Get the most important parts of your strategy mapped out along with a group of like-minded professionals. In fact, bring as many team members as possible to work on your organization's project during the seminar. You will leave on the same page and with a framework for moving forward quickly.

Add more SIZZLE and authenticity to the initiative you design so everyone wants to come aboard.

Learn to get the leadership's attention so that they can see how your initiative impacts the organization's bottom line

Create a unique, MAGNETIC presence as a diversity professional so you stand out and get noticed

Bust through your strategy blocks in a supportive community that brings out your hottest ideas

Have FUN developing your strategic road map (imagine that!)

Discover how YOU may be getting in your own way as the expert and how to clear the path to success

Powerfully express your value with words you're proud of

Come away with clear, confident messages about you diversity and inclusion initiative to skyrocket the time to success
I know you're concerned that people in your organization either do not see you as an expert or appreciate your expertise. You need them to recognize your value without your having to jump through hoops to get them on board.
There are a number of certificate and certification programs out there offering credentials. The problem is that they offer credentials without providing you with a detailed, well-tested system needed to start moving your organization immediately or the techniques to get you to the finish line. And you really don't want to reinvent the wheel or use out-dated, unproven tools and techniques that will shortchange the amazing value you offer in your role. That's why we're so excited to show you a powerful step-by-step strategy. Our training program includes: 1. A proven strategy that creates more diverse and inclusive organizations 2. A clear diversity and inclusion model that INSPIRES your executive to say YES let's get it done right away.
What Makes This Diversity Certification Program So Special?
Have FUN and Get Your Creative Juices Flowing While Learning Diversity Professional Strategies That Transform People and Organizations . . .
"How I created a STRATEGIC DIVERSITY & INCLUSION STRATEGY that leaves the competition scratching their heads…"
Following my passion, I and my team have grown a thriving training company in just three years and skyrocketed to serve people in many of the most successful organizations. Consider what it may be like to work as a diversity manager for the National Reconnaissance Organization, National Oceanic and Atmospheric Administration, University of Illinois, Goodwill Industries, Motorola Solutions, Central Intelligence Agency, IRS, or Allstate Insurance—just to name a few. I've helped nearly 300 amazing human resource and cultural diversity professionals through our certification programs, seminars and products. The best part is, I feel rejuvenated at the end of training sessions. I'm doing what I love at the next level, and my heart is in it more than ever. I have the privilege of receiving excellent performance evaluations training after training, especially after incorporating the strategies that you will learn in the course… But it wasn't always this way… "When I first started as a diversity trainer . . ." I met considerable resistance in the audience. In fact, I was teaching a cultural diversity course at a university that required all students to complete it in the first two years of their education—in other words, it was mandatory. Anyone who has been in the cultural diversity business even for a short period of time will have sympathy for me. Mandatory diversity training can bring out the worst in participants. The university committee that conducts an annual performance review of each professor showed no mercy. It was made clear that getting my classroom performance ratings higher was mandatory for retention and certainly promotion. I refused to undermine the participants' education by watering down my course just to get better evaluations, but I also did not want things to continue as they were. The stress caused me to suffer from hemorrhoids and prostate problems. My doctor put me on medications, which I really hated to take. Think I was ready to make some changes?—I certainly was. I realized my livelihood and health were dependent on my finding a solution to address the challenges I faced in the classroom.
"Deep inside I knew what I was trying to get across in my teaching would benefit the students in the real world, and I wanted to prepare them in a more profound way by engaging them in critical thinking about cultural diversity."
So I began to research a better, BIGGER, more effective way to get even the most resistant participant engaged in the course. The big "A-HA" moment came after realizing that the assumptions I made about cultural diversity and what people needed to know to be more inclusive needed to change. This new idea was a bit uncomfortable . . . but intriguing.  Shortly afterward, I created teaching and learning method for creating a classroom in which participants could openly share their values and beliefs in a safe, learning-centered classroom.
One of the biggest unanticipated challenges I encountered once participants felt safe was their outpouring of emotions while discussing cultural diversity topics. People would share their honest thoughts about controversial subjects like same-gender marriage, affirmative action, and religious beliefs. I was unprepared for managing it—especially when other students would object by asserting their different beliefs and values in ways that seemed uncaring and often downright hostile.
I took on this challenge and over time I developed my cultural diversity teaching expertise and have had numerous papers published on the topic of managing emotions in cultural diversity training. "Suddenly the participants were enjoying the course and my teaching evaluations got a lot better…" "And my health was restored. I no longer suffer from hemorrhoids or prostate problems and I am medication free…"
People Are Talking About the DTUI.com CDP Program I just finished a session with a team in Accounts Management, we employed the ground rules and the LLEL at the start; it helped open up discussion of the issues we are addressing and will carry this group forward into "healing."  The team had some issues revolving around insensitive and disparaging remarks that resulted in an EEO complaint. I immediately employed the concepts I learned in working with this group to focus on the issues in order to meet the mission of the IRS. The operations and department managers were present and were very impressed with the focus of the presentation. Chris Butler, EEO Specialist/Internal Revenue Service
Well, within a few years, organizations started requesting training and consulting services from me. It did not take me long to realize that the same relationship building techniques used in training were necessary to be an effective consultant. The most well established and popular diversity professionals have tripped over themselves in this work. It is inevitable when you do this work for a living. Some of their foibles have led to lawsuits against the clients they serve, which brought about media attention. You do not want to make their mistakes and luckily you do not have to because you the to learn from those errors. In addition, this diversity certification program teaches you what to do when you inevitably step on someone's toes.
At The High Impact Certified Diversity Professional Secrets of Success Seminar, I reveal the strategies that helped me become one of the most sought after professionals in the diversity business . . .
What Can We Expect in the Diversity Certification Training?
Here is a taste of what you will get:
Join me and a group of dedicated diversity professionals for this inspiring, enlivening experience that will transform your way of promoting diversity and inclusion in your organization. You'll discover proven strategies to onboard the most resistant members of your organization whether they are on the leadership team or on the ground floor.
You'll also learn how to design, develop, and implement high impact diversity initiative strategies that have been proven effective and the tools for getting measurable results. This is a valuable opportunity to learn together with some of the best and brightest peers in your work, while I offer you my knowledge, skills, and experience from decades of experience so that you can avoid the pitfalls I had to endure . . .
Join me and a group of dedicated diversity professionals for this inspiring, enlivening experience that will transform your way of promoting diversity and inclusion in your organization. You'll discover proven strategies to onboard the most resistant members of your organization whether they are on the leadership team or on the ground floor.
You'll also learn how to design, develop, and implement high impact diversity initiative strategies that have been proven effective and the tools for getting measurable results. This is a valuable opportunity to learn together with some of the best and brightest peers in your work, while I offer you my knowledge, skills, and experience from decades of experience so that you can avoid the pitfalls I had to endure…
People Are Talking About the DTUI.com CDP Program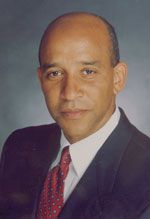 As the former Mayor of one of the nation's top 100 cities and located in the Midwest I have been very much aware of the changing demographics in this country. …One of the challenges I faced as Mayor was how to make our city more attractive to minorities, how do we make them feel included. I wish I had known Billy while I was in office.
Having experienced Billy Vaughn's DTUI training has led to personal growth as well as a much better understanding of what it takes to be culturally competent. Billy touches you intellectually as well as emotionally. His teaching skills are superior and his training materials provide you with the knowledge base needed to succeed in the dynamic field of diversity consulting and training.
Since attending DTUI, I have doubled the number of trainings I was doing, and I am able to increase my fees, with employers happy to pay the new charges. My evaluation scores by my clients are consistently high with great comments regarding the material and presentation. Billy, I thank you and most of all my clients thank you. Now I am able to provide them with what they need to become an inclusive organization that values and seeks out diversity as part of their business strategy.
Here are the 7 Most Important Strategies You Need for a High Impact Cultural Diversity Initiative That the People in Your Organization Will Value Right Away . . .
How to onboard the executive leadership team

How to align your team and the executive leadership with the initiative

Graphically show the linkages among your organization's mission and vision, productivity, and cultural competence

How to use the DTUI.com diversity scorecard technique to show the Return on Investment (ROI) for providing the resources needed to make the initiative successful.

How to use an assessment approach that pinpoints the organization's current stage of inclusion and the corresponding cultural competence gaps

How to develop a high impact diversity education program to close the identified cultural competence gaps

6. How to launch and sustain a successful diversity education program

How to make certain that the diversity initiative impacts the entire organization
"You're going to learn all of this and more in The High Impact Certified Diversity Professional Secrets of Success Seminar!"
Who Are Your Graduates of the Diversity Certification Training?
Good question. We are very proud of our graduates of course and we are impressed with the organizations they represent. Here is a short list of organizations that have participants in the courses or graduates:
United States Coast Guard

Central Intelligence Agency (CIA)

Pennsylvania House of Representatives

The government of Polk County (Florida)

National Oceanic and Atmospheric Administration (NOAA)

World Food Bank (Africa)

Director of National Intelligence

Office of the Secretary of the Navy

U.S. Surgeon General

Shell Nigeria

European Central Bank 

The United States Secret Service

Banfield Pet Hospital

CalPERS

California Department of Rehabilitation

Motorola Solutions

Allstate Insurance

Cook Medical Group

Christiana Care Health Systems

Gallaudet University

University of Illinois

YWCA of America

AT&T

W.W. Grainger

Catholic Charities

United Food & Drug Administration

Veterans Administration

Federal Housing Finance Agency

Department of Justice

Department of Energy
Before & After The Certified Diversity Professional Secrets of Success Seminar
Case Study 1 – Before:
Derrick works in student services for a small private university in the Midwest. He is enthusiastic about cultural diversity. He is given more cultural diversity leadership responsibility on the campus and quickly realizes that he did not know enough about how to do the work and there were no mentors on campus. He discovers the DTUI.com CDP program and after some effort he convinces the university president to pay for him to attend. He admits that he is overwhelmed by the work because there is so much to know and he does not have enough background knowledge. Derrick works very hard to learn as much as he can during the training program.
Case Study 1 – After:
Upon return to work, he religiously uses the resource manual that came with the seminar registration step by step. He also calls me up on occasion to ask for advice or to see if he is on the right track. I noticed his enthusiasm and understanding of the importance of following the advice of someone who has succeeded in his toll, so I gave him everything I had in these conversations. Derrick uses the coaching and what he learned during the seminar to help the leadership in his organization see value in conducting an organizational assessment, which is no small accomplishment in this work. Derrick understood the value of getting good data and used what he learned about on-boarding the leadership to implement an organization-wide assessment. His results and skills in communicating how they relate to the organization's bottom line get him invited to become part of the president's executive team.
Cast Study 2 – Before:
Grietje traveled all the way from Finland to complete the CDP program. It is not unusual to meet people of different countries in the seminar. What makes Grietje unique is that she was already a successful in-house diversity professional with a lot of great ideas and resources in her toolkit. Her goal was to create more workplace value for women in Europe as an independent consultant. So, she was getting certified and augmenting her skills to work for herself.
Case Study 2 – After:
One of the biggest challenges for Grietje was that she saw the work through the lenses of helping underserved and underappreciated women. She stated at the end of the program that she realized the need to consider multiple points of view among the audiences she will be serving is vital to her success. She thanked me for helping her figure out a way to maintain her commitment to women while opening up to the views of other groups—especially males—to increase her success.
Case Study 3 – Before
Clara was an accomplished manager for a well-established telecommunication company. She attended the course to prepare for a small consulting practice she expected to run after retirement from the company.
Case Study 3 – After
Clara successfully completed the certification program and started preparing for retirement. A position for diversity manager came up in her company and she decided to apply for it. The credentials made her competitive enough to get the job and the offered her an opportunity to use what she has learned within her company. She has put off retirement but feels the experience is well worth it.
Is This a Classroom or Online Training?
We offer three types of training formats.
The traditional classroom course that is held at different geographical locations.

An online version of the training. There are cost savings with this format.

A hybrid version that covers what you learn in the first half of the classroom training online and the other half offered in a shorter on-site course. This may be also less costly than the full on-site course.
Diversity Certification Requirements
Complete Level 1 & Level 2 Options:
Two Online Modules or

Four days in the classroom, or

Level 1 Online and 2 days in the classroom)
This is not a Supplier Diversity Certificate program.
Diversity Certificate Online
The diversity certification online saves money and time. You can go at your own pace and the classroom is available 24/7/365, so work on completing the program while taking care of business, the family, and even having a little fun. Complete both Levels 1 & 2 to earn the diversity certification.
Is the Diversity Certification Program Accredited?
Diversity Certification Programs are not accredited. They may be offered by an accredited university or college, but the program itself is not accredited. Hopefully, accreditation will happen in the future. DTUI.com is proud to have several organizations endorsing our program including the City of San Jose. Each time a client utilizes our program and gives us an evaluation, we consider that an endorsement. We stick our chests out when we proudly tell people that "Our ratings for the course are off the chart". Our success is just as much about the content as we are seasoned facilitators. Then there is HRCI, the human resource management certification wing of the Society for Human Resource Management (SHRM). They scrutinize our course annually and provide our graduates with 29 CEUs for completion. Given that HR executives need 60 CEUs for renewal, they can get half of those met simply by participating in our program. Now that's an endorsement.
"Sounds great! So how much is my investment?"
Good and important question. Cultural diversity leadership is increasingly becoming one of the MOST valuable expertise organizations seek even in a down economy, and it will continue to pay off in your organization and for you personally, year after year. Organizational leaders understand that your competence is needed to identify, attract and retain the best and brightest in a demographically changing world. They are also committed to creating long-term solutions to make their organization competitive.
You'll turn heads with your ability to think and talk about the organization's needs. That's why the registration fee is an investment in a quality certification program and why you'll easily pay a talented cultural diversity consultant a hefty fee. I can easily ask a minimum of $7,500 per day for consulting and training and clients rarely blink an eye when I tell them my price. It is as though they expect it given my expertise. I've invested a lot of time and money in developing what you will learn in the seminar – just the time to develop the toolkit was considerable, the bumps and bruises I have received that I will help you avoid, and the cost of my education, both in graduate school and continuous education far exceed what you will pay for The High Impact Certified Diversity Professional Secrets of Success Seminar.
My education and the trial and error practice in actually doing the work were well worth the investment because they've helped me build a 6-figure income from my business and a lifestyle I love. High impact diversity and inclusion leadership competence is one of the MOST valuable skills you'll learn, and it will continue to pay off for you and your organization, year after year. Every participant I've ever trained agrees. It's like being able to turn your ideas into action when you use the steps and communicate in just the way your organization can hear. The power of credentials and the content of the education are commodities because professionals know it will increase their credibility and value in their organization.
That's why certification programs often require high investments of time and registration fees, and why you'll easily pay $14,000 and more to complete the best of class trainings offered. There are a few quality certification programs available – Our main competitors' fees run from $8400.00 and $14,000.00. The high-end programs will require that you spend at least a year and a half of training. Without discounting the importance of long-term education, we believe that getting your credentials need not take that long.
You have a wealth of experience that you are bringing to this work and that is worth something—And you are a continuous learner. Applying what you learn will be the key to your success instead of sitting in the classroom. Besides, we know that as a continuous learning, you will continue to seek out new ideas and learning opportunities long after securing your credentials—so why wait months or years to get the credentials you need now. Years ago I designed and developed an applied doctoral program to train cultural diversity professionals, so I know a thing or two about quality education. The High Impact Certified Diversity Professional Secrets of Success Seminar provides you with what you need to get the job done. It is jammed packed with the practical knowledge and tools you need to be successful. The program you will participate in started out as an 8-week program back in the late 1990s.
Then we learned enough over years of experience learning about the participants' needs to pare it down to seven days. The four-day version we offer is recent, but it is the best package we have put together as of date in terms of a streamlined product that pays off big time for our graduates. My vision is to help as many people become competent cultural diversity leaders because it will transform the profession and create organizations in which people feel productive without boundaries regardless of cultural background. In this way, what each participant takes away with them results in a ripple effect of transformation in the world. And I want these powerful skills in the hands of people who will do greater good with them.
Special BONUS #1 ($1,495 value) – If you sign up in the next three days.
After completing the course, you will receive full Access to the Online The High Impact Certified Diversity Professional Secrets of Success Seminar! for 60 days.
In this online program, you'll receive access to a set of instructional videos you can use to review what is covered in the face-to-face course. There are 10 modules.
You can use the online program to refresh your memory about what you learned in the classroom, augment what you have learned, and have ready access to the formulas and ingredients for high impact cultural diversity initiative design, development, and implementation.
The course includes 20 content-rich modules with instructional videos and a guidebook you download to use as you go through the modules. In fact, you can get started right away when you register for the live event.
You'll also get access to my Mastermind Group for program graduates. At any time of day or night, you can start discussions, join in, or just browse to learn from the discussions.  24 hours a day, 7 days a week, and year around continuous learning at your fingertips. There are individual and group meetings with me every two months (six times per year).
Special BONUS #2 ($588.00/Annual Membership Value)
You get access to We Can Do This. This is a great just-in-time or continuous learning cultural diversity resource.
Mini-courses for continuous learning

Access to Diversitypedia, a wiki-type database of lessons and terminology.

Videos lessons

Discussion Board

Your own web-page
Special BONUS #3 ($700.00 Value)
I'd like to make it really easy for you to say YES to investing in yourself with The High Impact Certified Diversity Professional Secrets of Success Seminar. The tuition is $3490.00 and I'm giving a DEEP DISCOUNT to those who register online. That brings your investment down to just $2790. As a bonus, you're also getting full access to the Online Certified Diversity Professional Secrets of Success Seminar and the Managing Diversity book, worth more than $1500—absolutely free.
How Do I Register?
Peace of Mind Guarantee
All of the information on this page is a true and accurate representation of the results my clients and I have experienced with the systems I teach. This is not a done-for-you program, so you must participate fully and take action in order to learn, implement and see results. Your success depends on your commitment. I promise to deliver high-quality content and teach what I've learned from my research, experience consulting and training clients. I'm confident you will get HUGE value from this seminar. However, if you come and decide the training is not the right fit for you, then you may request a full refund (less a mere 20% reversal fee) up until the beginning of the 2nd day of the event. "I want to reward you for listening to your gut and taking decisive action to learn my system for changing organizations and your experience as a diversity professional." So if you're wondering if you can afford this course now, ask yourself,
"

Can I really afford not to?

" The truth is your diversity education and organizational change challenges aren't going to get any better unless you do something differently.This program is your chance to learn new skills that have the potential to turn your organization around. I would LOVE to see you celebrate your accomplishments after you have completed the program. So, will you join us?
No Risk Registration "Yes! Billy, I'm ready to register for your course!"By registering for The High Impact Certified Diversity Professional Secrets of Success Seminar, I know I will receive:
4 transformational days learning how to design, develop, and implement High Impact Diversity Education programs
See and participate in live step by step diversity initiative education
Get a step-by-step guidebook to use as a resource

And the Bonuses
Still Not Convinced!
One of the best compliments you can receive is from someone who writes an independent review of services and products similar to those you offer—And you come out on top. Well, this is just what I can brag about. The article is by a European diversity professional who was searching for the best diversity education certification program to attend. The article compares the top certification and certificate programs available. The author says that DTUI.com's certification program is the best in class in terms of quality of the training, content, and pricing. It was a pleasant surprise to run across the article online. I encouraged Diversity Officer Magazine to reprint it. To read the full article, follow this link Selecting a Diversity Certification Program.
Any Questions? I welcome your calls or emails. Just let me know how I can help you reach a clear decision. There's no pressure to enroll.
PLEASE CONTACT ME if you're considering the seminar and need more information.(415) 692-0121 X2 or use the Contact Form below.

Get ready for more confidence, cash flow, and clarity…
This course is going to be truly transformational. Your experience will help prepare you for a hugely successful in the coming years – so you can leverage what you learn to move your organization and get more pleasure out of doing the work—isn't' that what you've been dreaming about? I am SO excited to see

The High Impact Certified Diversity Professional Secrets of Success Seminar

!

CDP Program Director and Lead Instructor DTUI.com
People Are Talking About the DTUI.com CDP Program
First, thank you. Thank you very much for the information that you've provided. It has been very helpful.Second, from time to time, I contract with agencies to conduct Workplace Diversity-related Training. I can't tell you how often I've used your information to develop curriculum and or share the information with trainees. But, it has been used a lot.
Third, you know it is extremely vital and of the utmost importance to share diversity information accurately. Those of us with this purpose must commit to this if we want to: (1) dispel myths, (2) help people enjoy and appreciation "differences" and grow, (3) help others embrace and nurture their own differences, and (4) correct inaccurate information so that others can realize the truths. Your information helps me to meet the goals I have related to these.
Fourth, I have trained or consulted with individuals from all walks of life, backgrounds and groups, your information has not been met with challenges. We have been able to use your information as a platform or foundation to explore the topic in-depth. And finally, I share your site information as a reference and "recommended reading" resource. The trainees always welcome this and express appreciation for it.
Sylvia, ViewPoints, Inc.
P.S. There are proven effective steps in delivering high impact diversity and inclusion initiatives. I reveal the juicy "how to" step by step strategy at The High Impact Certified Diversity Professional Secrets of Success Seminar.
Organizations Served (Partial List): Gallaudet University, Christiana Care Health Systems, United States Navy, Director of National Intelligence Office, National Reconnaissance Organization, Costco, City of Buffalo, New York, W.W. Grainger, Inc., Central Intelligence Agency, European Central Bank, Allegheny County Community Colleges, Saginaw University, CalPERS, 86 Lumber, Krene K.K. (Japan), Enterprise Restigouche (Canada), Canadian Border Service Agency, United States Coast Guard, Chevron Nigeria, National Oceanic & Atmospheric Administration, Nova Scotia Nuclear Power, Saint Louis College of Pharmacy, Cook Medical
Want a program e-brochure! Have a question? Use this form to contact us or pick up the phone! 
PLEASE CONTACT ME if you're considering attending the diversity certification conference or online program and need more information.
(415) 692-0121 Or send a message...